The pools are our pride
There are 6 large-size pools between the Jacaranda Resort, Jumbo Resort and the Villas, where you can either enjoy the resort life or spend some time in peace and quiet solitude. In the pools there are Jacuzzi tubes and spaces suitable for children, but they can also be the perfect setting for a candlelit dinner. The pools have sea water and large solariums equipped with sunbeds.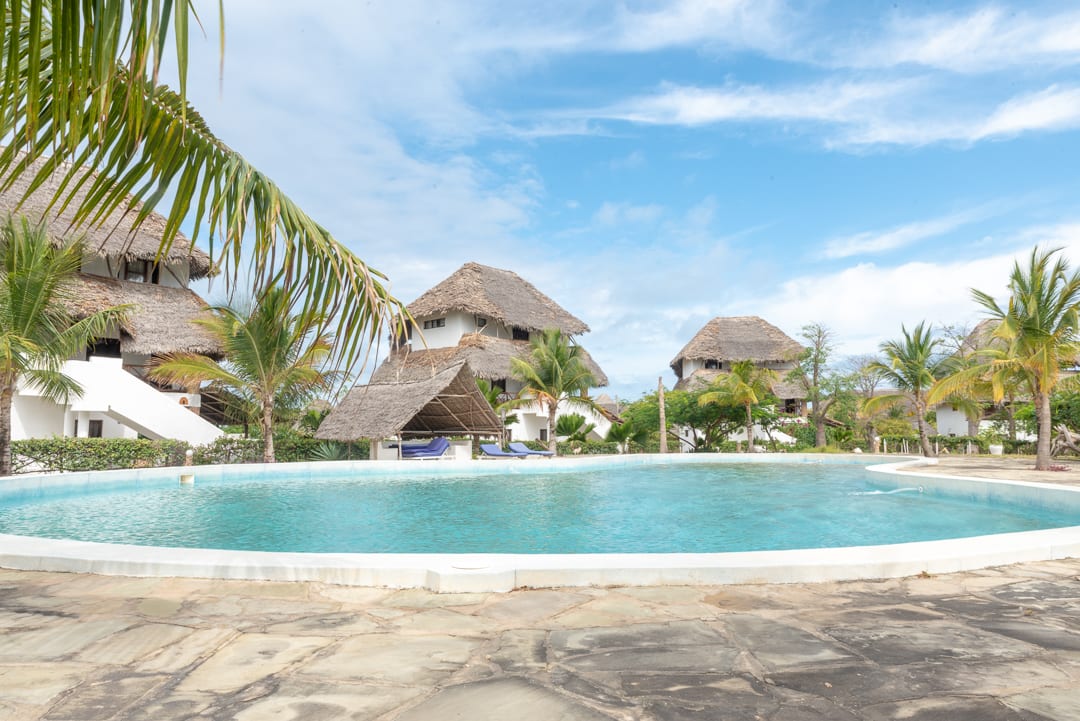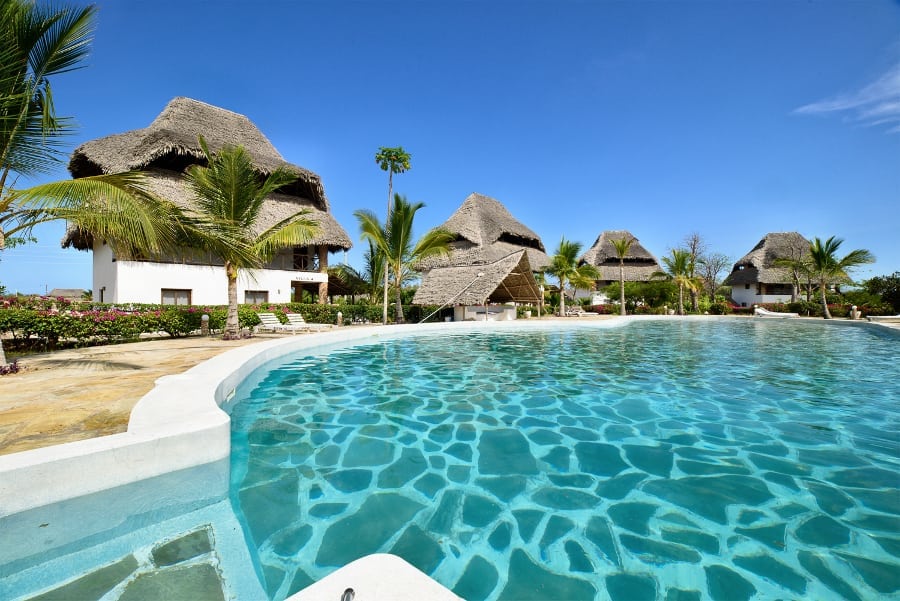 JACARANDA Villas Pool
The quieter corner of the resort, with a 250 square meter swimming pool and an 80 square meter Jacuzzi, surrounded by a tropical garden, is the best place to watch the sunset. One more reason to book a vacation in the VILLAS.