WELCOME TO

JACARANDA BEACH RESORT
This enchanting resort, that is managed by skilled Italian employees, is idyllically set just in the heart of unspoiled natural settings, and it is totally surrounded by lush gardens and colourful bougainvilleas.
Idyllically set just in the heart of the enchanting Marine Reserve of Watamu, it is surrounded by a compelling beach of fine white sand. When there are low tides, it is surrounded by spectacular landscapes and fascinating coral atolls. The so-called "Sardinia 2" is a privileged destination for excursionists coming from Watamu and Malindi. The coral atolls that surround Jacaranda can be easily reached on foot when there are low tides.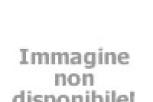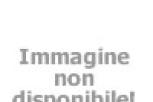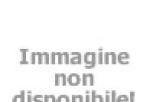 Tourists staying at the resort will have the possibility to explore the enchanting footpaths and trails that develop across the lush tropical vegetation of the surrounding area. Its privileged position and informal atmosphere make Jacaranda Resort the ideal accommodation facility for those interested in spending relaxing holidays here while admiring unspoiled natural settings.
Our resort, that extends over a total surface of 50.000 square metres, boasts breathtaking views over the surrounding area and the sea.
It is situated 7 kilometres far from Watamu's city centre (5 kilometres of unpaved coral road), 13 kilometres far from Malindi (20 minutes) and 125 kilometres far from Mombasa Airport (2 hours). Jacaranda Resort is provided with excellent road connections, what gives tourists the possibility to reach Malindi in just 15 minutes.